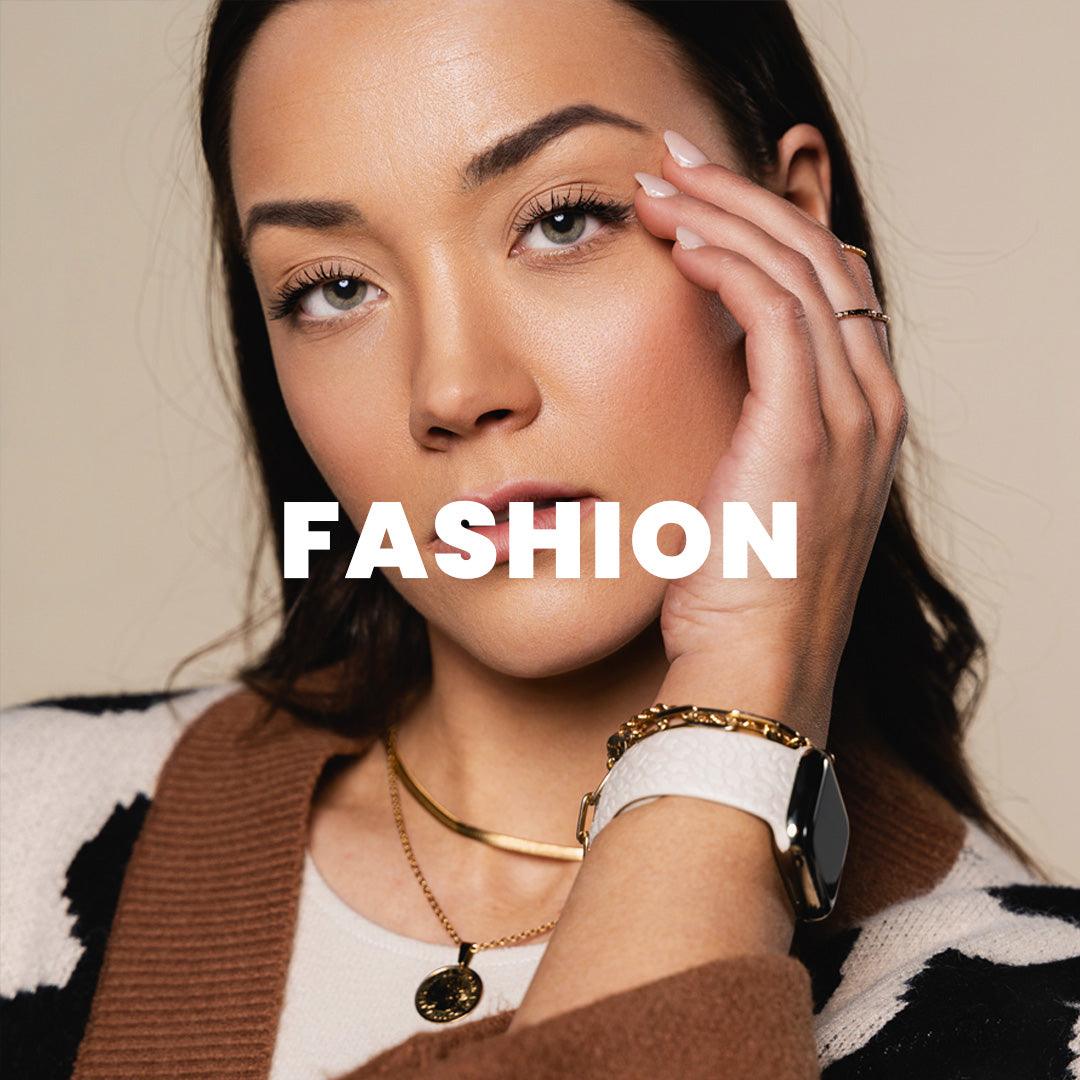 Fashion Apple Watch Bands: Elevate Your Style
7 products
Elevate Your Style
Dive into the world of style with our Fashion Apple Watch Bands. Every band in this collection not only showcases your unique style but also emphasizes comfort. Consequently, you'll discover bands that are as pleasant to wear as they are beautiful.
Express Your Unique Fashion Sense
Explore our vast range of designs. Whether you prefer a splash of color or a hint of elegance, you'll find the perfect band to match your wardrobe. Furthermore, these fashion apple watch bands transform your Apple Watch into a dazzling fashion statement.
Comfort and Style in Harmony
Our silicone bands blend fashion with function seamlessly. They are soft to the touch, ensuring all-day comfort. Additionally, they are gentle on your skin, ideal for continuous wear.
Change Your Style Effortlessly
Our collection allows you to switch up your style effortlessly. Match your fashion apple watch bands with your outfit or mood. As a result, you'll keep your look fresh and dynamic every day.
Questions? Contact us anytime. Also, follow us on Instagram, Facebook, YouTube, Pinterest, and TikTok for the latest updates and fashion tips.
Shop with ease thanks to our straightforward delivery policy. Easily track your orders with our order tracking system. Experience the best of WizeBand's fashionable selections today!