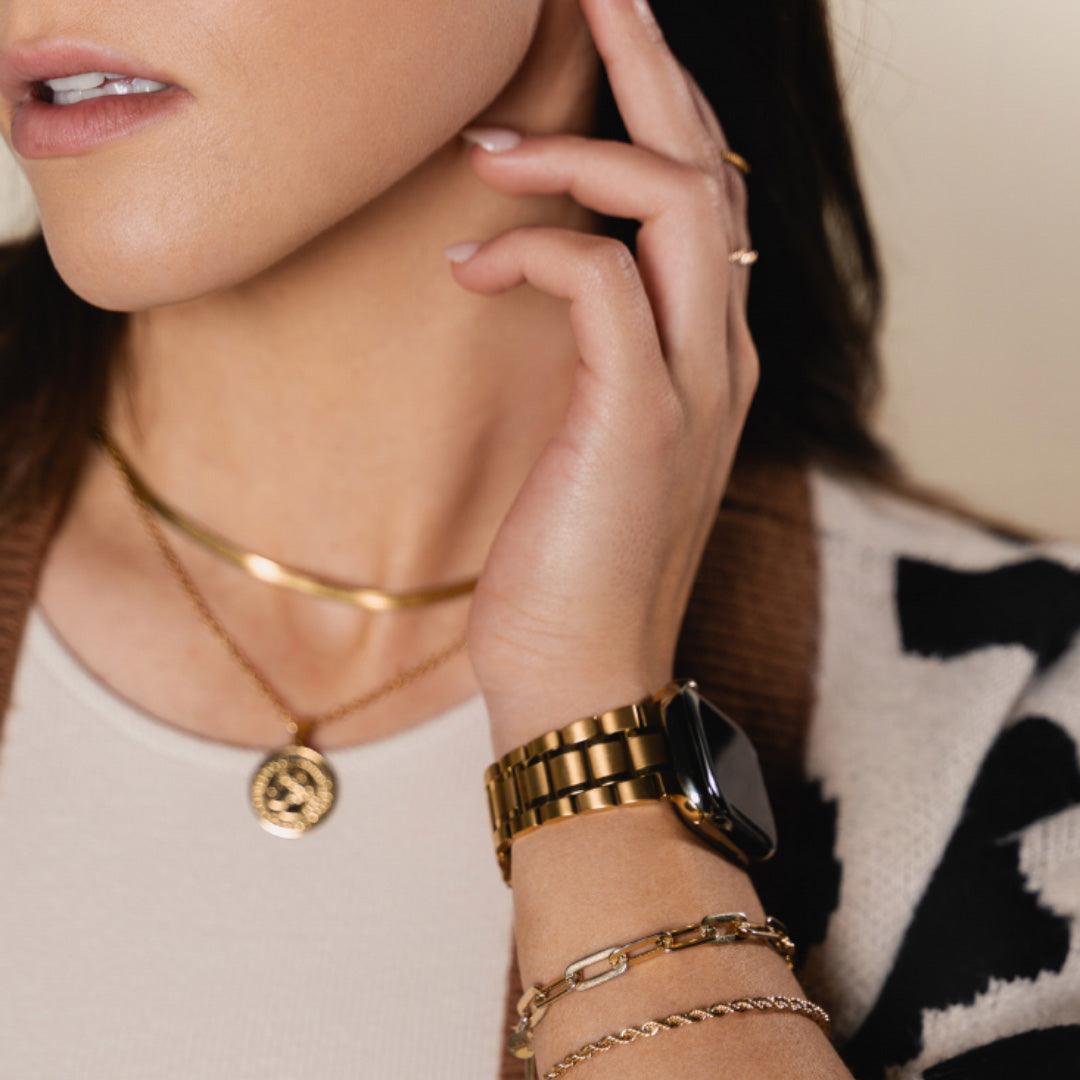 Apple Watch Link Band: A Blend of Elegance and Customization
42 products
A Blend of Elegance and Customization
Discover the epitome of sophistication with our Apple Watch Link Band collection. These bands are not just accessories; they are a statement of elegance and personal style. Moreover, they offer an unmatched fit, thanks to the adjustable links. Now, let's dive into why these bands are a must-have for any Apple Watch user.
Unparalleled Style and Versatility
Our collection features a variety of styles, ensuring there's a perfect match for every preference. Whether you're attending a formal event or just going about your daily routine, these bands add a touch of class to any outfit. Additionally, their versatile design complements both casual and formal wear seamlessly.
Perfect Fit for Every Wrist
The adjustable links of our Apple Watch Bands are a game-changer. They ensure that every band fits perfectly, regardless of wrist size. This means you can enjoy both comfort and style, without compromising on either.
Why Choose Our Apple Watch Link Bands?
Our Link Bands stand out for their quality and craftsmanship. Made from premium materials, they are durable and designed to last. Plus, the ease of adjusting the links means you can achieve the perfect fit effortlessly.
For assistance or inquiries about our collection, feel free to contact us. We are always ready to help you choose the best band for your Apple Watch. Don't forget to follow us on Instagram, Facebook, YouTube, Pinterest, and TikTok for the latest updates.
Enjoy stress-free shopping with our efficient delivery policy. Track your orders conveniently through our order tracking system and experience the elegance of our top-rated Apple Watch Link Bands!