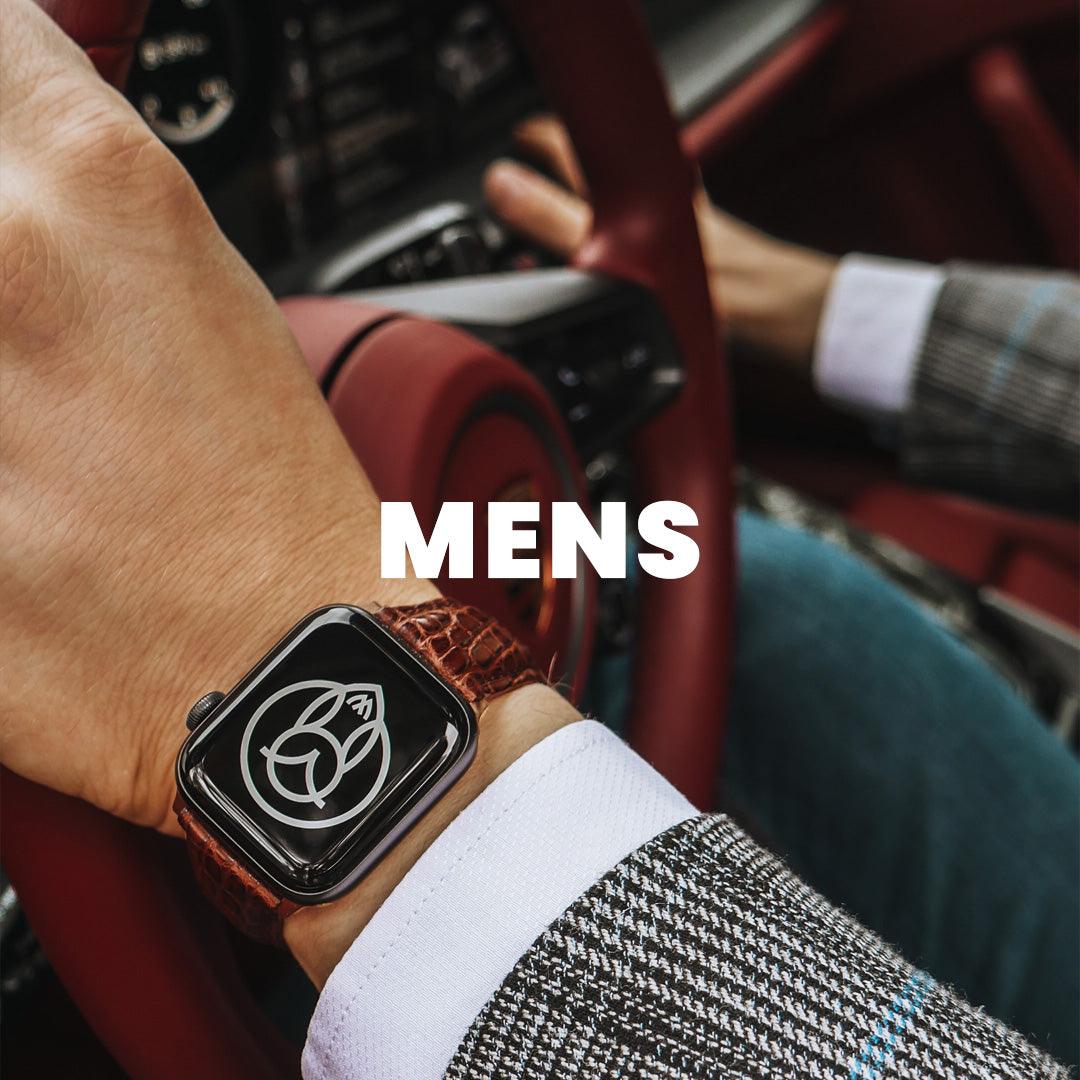 Apple Watch Bands for Men: A Fusion of Style and Durability
28 products
Apple Watch Bands for Men: A Fusion of Style and Durability
Welcome to our exclusive Apple Watch Bands for Men collection, where sophistication meets functionality. Each band in this collection is not just an accessory, but a reflection of style and strength, designed to elevate your look in any setting.
Discover Unmatched Quality in Every Band
Delving into our collection, you'll find each band meticulously crafted with premium materials. The range includes the sleek finish of stainless steel bands and the refined elegance of leather straps, each offering an unmatched level of comfort and durability.
Seamlessly Versatile for Every Occasion
Moreover, our men's Apple Watch bands are designed for versatility. You can effortlessly transition from formal to casual settings, finding the perfect style for every situation. Explore our full range of Apple Watch bands to complete your wardrobe for any occasion.
Why Choose Our Men's Collection?
What truly sets our collection apart is the commitment to robust functionality paired with sleek design. We understand the modern man's lifestyle needs and have tailored our collection accordingly. Each band is more than just an accessory; it's a statement of your unique style and personality.
For any assistance or queries about our collection, don't hesitate to contact us. We're here to help you make the perfect choice. Additionally, stay up-to-date with our latest releases and offers by following us on Instagram, Facebook, YouTube, Pinterest, and TikTok.
Finally, enjoy a seamless shopping experience with our straightforward delivery policy. Effortlessly track your orders through our order tracking system and immerse yourself in the superior selection of Apple Watch bands tailored for men.