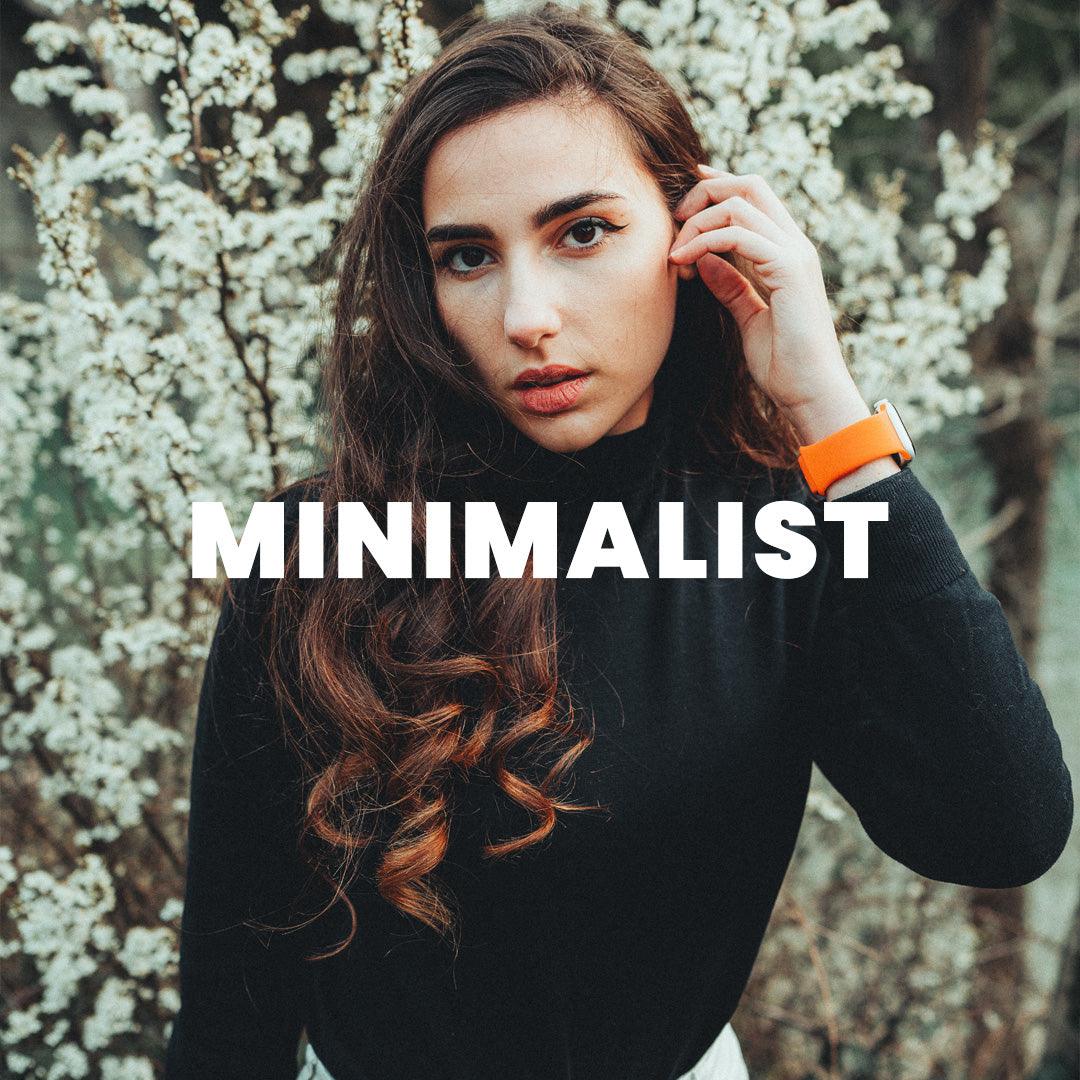 Minimalist Apple Watch Bands: Elegance in Simplicity
8 products
Embrace Simplicity with Minimalist Apple Watch Bands
Welcome to our exclusive collection of Minimalist Apple Watch Bands. These bands are not just about aesthetics; they embody a lifestyle of simplicity and elegance. In a world where less is often more, our minimalist designs provide a sleek and uncluttered style that complements your Apple Watch effortlessly.
The Essence of Minimalist Design
Moreover, our Minimalist Apple Watch Bands focus on what's essential, embracing a philosophy that extends beyond the band to the wearer. These bands are perfect for those who appreciate subtle elegance and want their technology to blend seamlessly with their daily life.
Unparalleled Quality and Comfort
Furthermore, each band in this collection is crafted with the utmost attention to detail. Made from high-quality silicone, these bands are not only durable but also comfortable for all-day wear. Additionally, they are easy to clean and maintain, making them ideal for both casual and formal settings.
Versatility in Design
Subsequently, our minimalist bands come in a variety of colors and styles, ensuring there's something for everyone. Whether you're heading to a business meeting or going for a casual outing, these bands will elevate your Apple Watch's look. Explore our full range of Apple Watch Bands for more options.
Committed to Customer Satisfaction
At WizeBand, customer satisfaction is our top priority. Don't just take our word for it; check out our Trustpilot reviews to see what our customers are saying. If you have any questions or need assistance, our dedicated team is just an email or call away.
Reliable Shipping and Easy Tracking
Last but not least, order your favorite Minimalist Apple Watch Band today and enjoy the convenience of our reliable delivery service. Track your order easily through our order tracking page and get your chosen band delivered right to your doorstep.
Finally, join our community on Instagram, Facebook, YouTube, Pinterest, and TikTok to stay updated with the latest trends and collection releases.