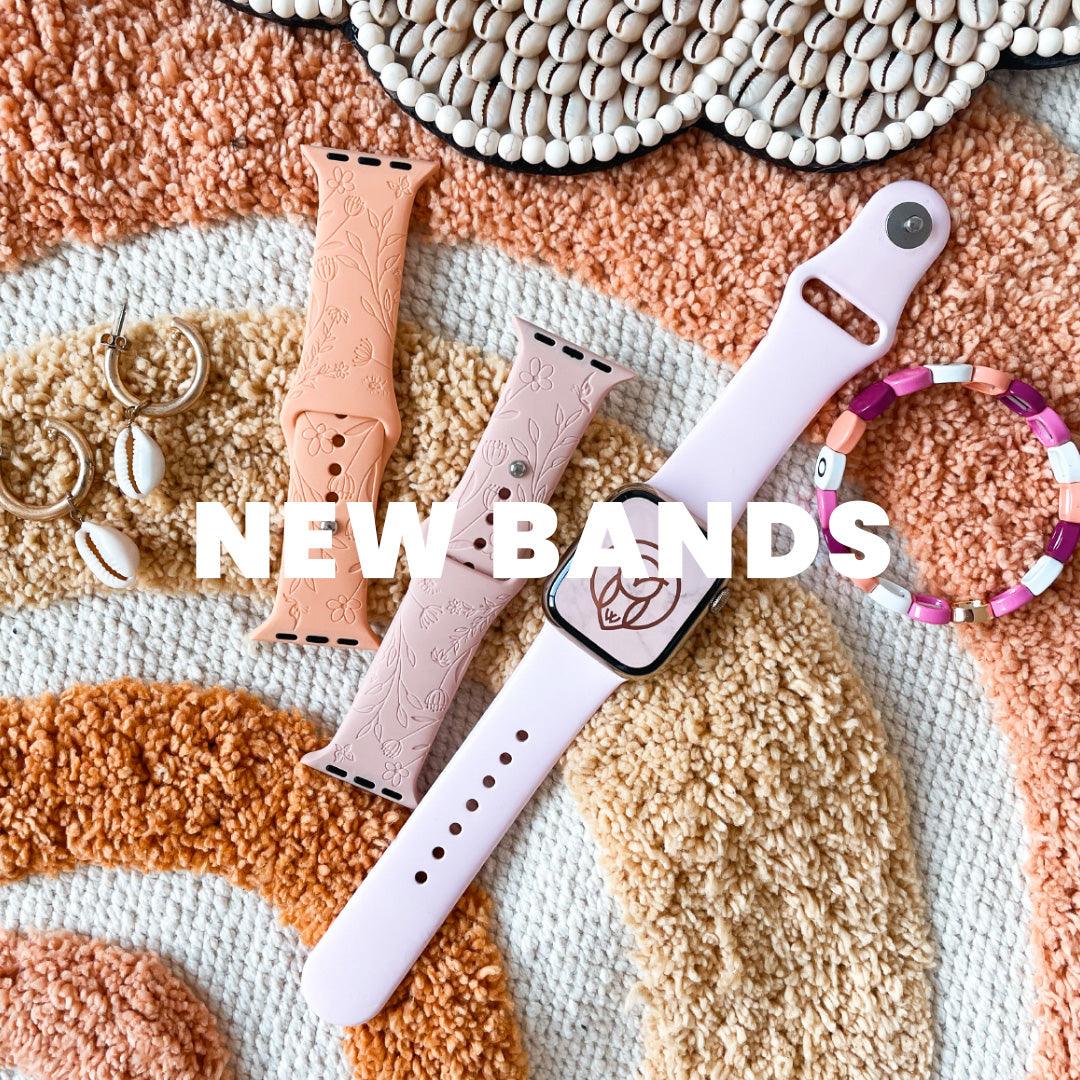 New Apple Watch Bands | Fresh Arrivals
15 products
WizeBand's Fresh New Arrivals: The Latest in Apple Watch Bands
Welcome to WizeBand's New Apple Watch Bands collection, where the latest trends in Apple Watch bands come to life! Indeed, our newest assortment is a celebration of style and practicality, designed to add a modern twist to your everyday look.
Discover the Cutting-Edge in Watchband Fashion
Our collection presents an array of colors and materials, including genuine leather, durable stainless steel, and soft silicone. Each band is a testament to our commitment to quality and style, ensuring you find the perfect match for your individual taste. Additionally, our collection offers a diversity that caters to every fashion sense.
Perfect Fit and Unmatched Comfort
Adaptability is at the core of our design philosophy. Each band in this collection is adjustable, promising a perfect fit for every wrist. Furthermore, the comfort these bands offer makes them suitable for all-day wear, whether at work or on the go. Also, explore our Apple Watch Bands for even more variety.
Upgrade Your Style with WizeBand's New Bands
Embrace the new and elevate your Apple Watch with a band from our latest collection. Not only does it add sophistication to your daily attire, but it also makes a statement about your style.
For any queries regarding our new arrivals, feel free to contact us. We're always here to assist you. Furthermore, stay updated with our latest releases and offers by following us on Instagram, Facebook, YouTube, Pinterest, and TikTok.
Remember, shipping is hassle-free with our efficient delivery policy. You can easily track your orders via our order tracking system and enjoy the best of WizeBand's latest offerings!