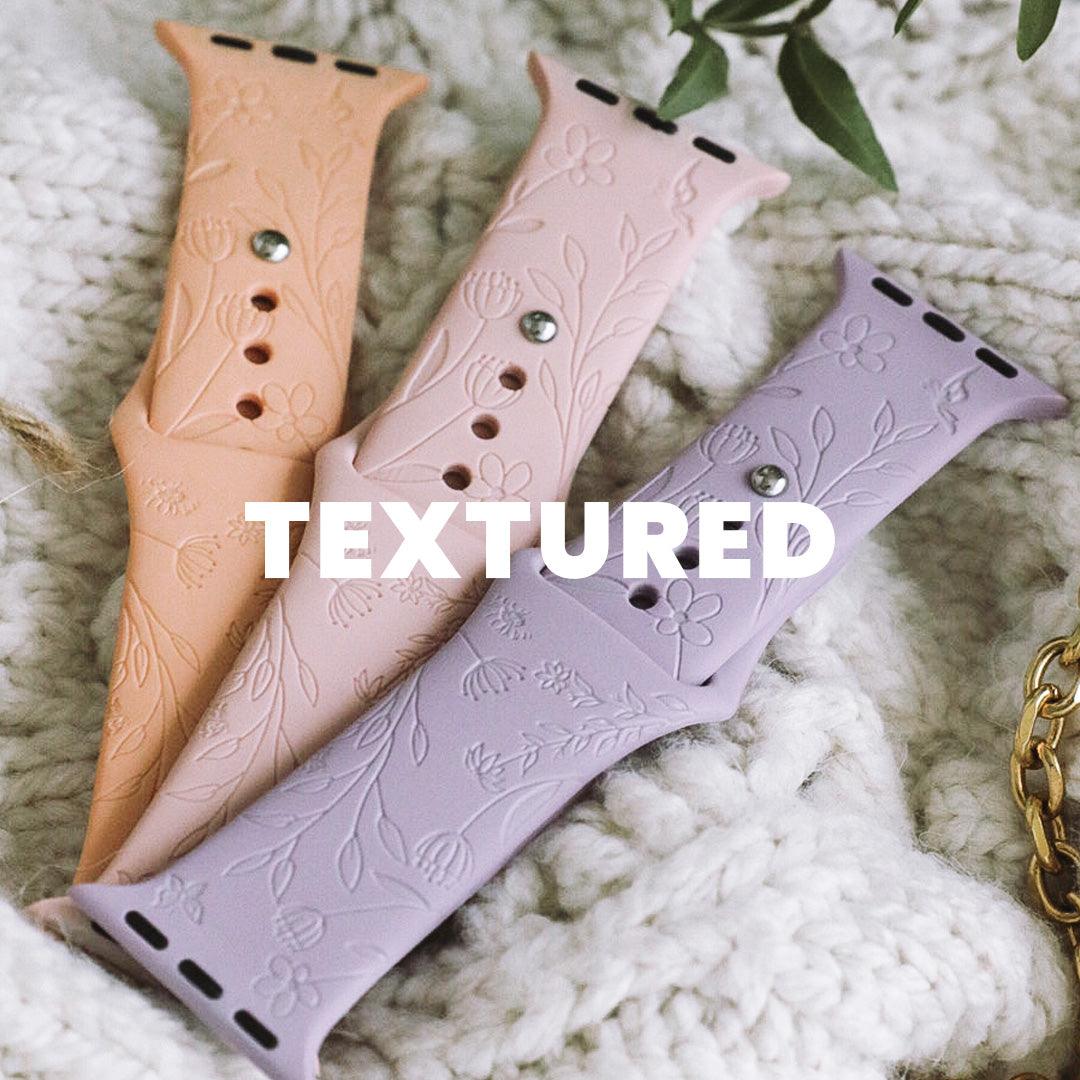 Textured Apple Watch Bands
21 products
Textured Bands: A Blend of Style and Sophistication
Dive into the world of tactile elegance with our Textured Apple Watch Bands. Each band in this collection is a masterpiece, showcasing intricate patterns and unique designs. These bands are more than just accessories; they are style statements that elevate your Apple Watch's look.
Uncover the Charm of Textured Bands
Our textured bands are not just about looks; they bring a new level of comfort and durability to your wrist. Perfect for both casual and formal wear, these bands are versatile, stylish, and a testament to our commitment to quality. Explore our wide range of Apple Watch bands to find your perfect match.
Experience the Difference with Every Touch
Each textured band is carefully crafted to offer a unique tactile experience. The intricate designs are not only visually appealing but also provide a comfortable grip, ensuring that your Apple Watch stays securely on your wrist.
Exclusive Designs for the Discerning User
Our Textured collection is for those who seek exclusivity and elegance. These bands are limited edition, offering you the chance to wear something truly unique. Don't miss out on this opportunity to own a piece of exclusive fashion.
Have questions or need assistance? Feel free to contact us. Also, keep up with our latest releases and follow us on Instagram, Facebook, YouTube, Pinterest, and TikTok.
Remember, our delivery policy makes shopping hassle-free. Track your order easily through our order tracking system and enjoy the best of our Textured Apple Watch Bands collection!