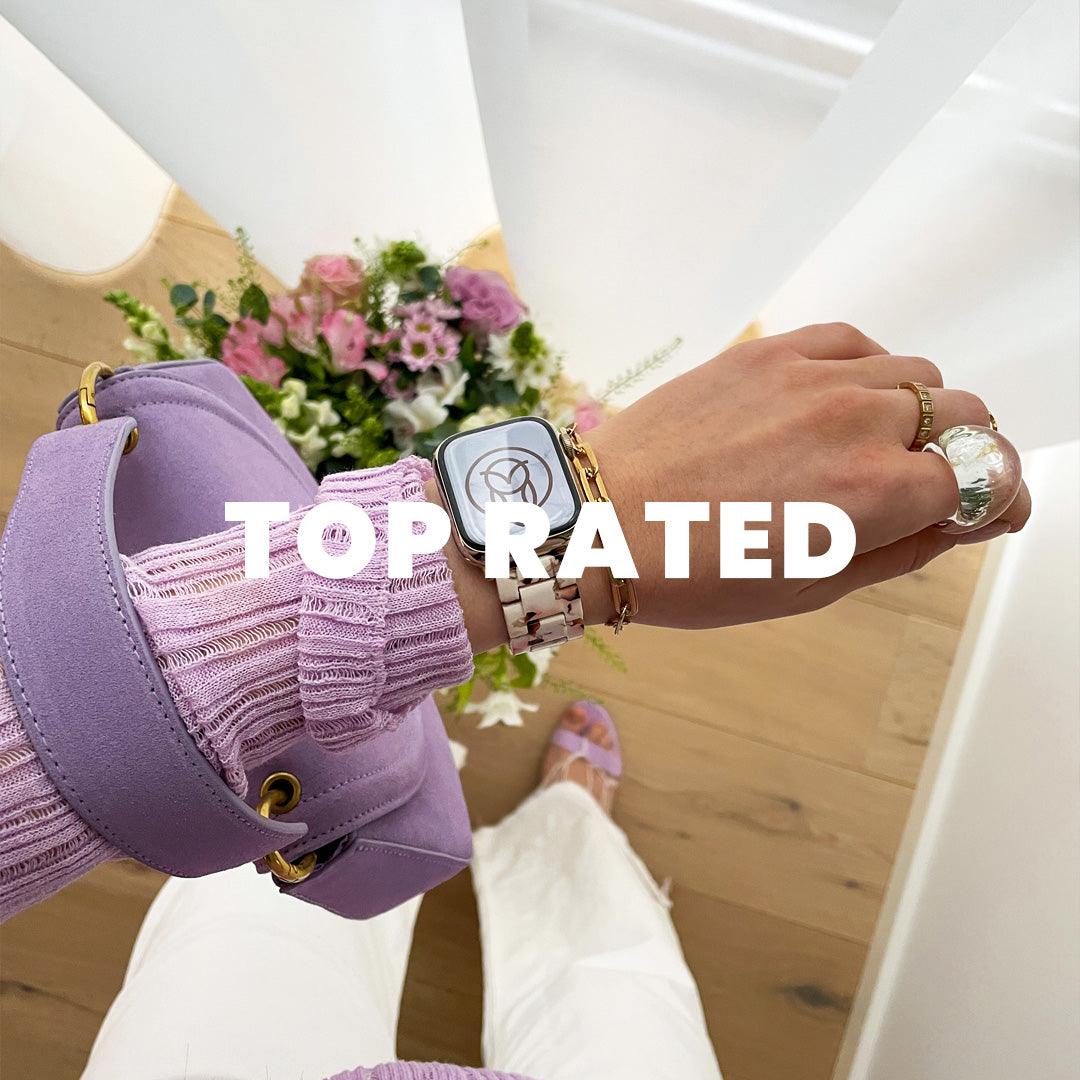 Top-Rated Apple Watch Bands
46 products
Top-Rated Apple Watch Bands by WizeBand
Welcome to WizeBand's Top-Rated Apple Watch Bands collection, where popularity meets unparalleled quality. Here, you'll find the bands our customers can't stop raving about. Each band in this collection has earned its place through consistent positive feedback and high ratings, making them customer favorites for their style, comfort, and durability.
Explore Customer Favorites
These bands are not just top-rated; they are proven winners in both form and function. From sleek stainless steel to soft silicone, each band represents the pinnacle of what we offer. They reflect the best in design and comfort, making them the go-to choice for Apple Watch enthusiasts. Check out our diverse range of bands and find your perfect match today.
Why Our Bands Stand Out
What makes these bands top-rated? It's their ability to combine functionality with style seamlessly. Whether you're at the gym, in the office, or out on the town, these bands are designed to be the perfect companion to your Apple Watch, enhancing its look and feel. With a variety of materials and colors, there's a band for every occasion and style preference.
Need more information? Don't hesitate to contact us. We're always here to assist you in finding the perfect band for your Apple Watch. Plus, with our straightforward delivery policy, getting your favorite band is easier than ever.
Top-Rated Bands: A Closer Look
Let's dive into what makes these bands so special. Each top-rated band has undergone rigorous testing and customer feedback to ensure they meet the highest standards. They're not only about looks; they prioritize comfort, ensuring that your Apple Watch feels great on your wrist all day long.
Stay updated with our latest collections and top-rated bands by following us on Instagram, Facebook, YouTube, Pinterest, and TikTok.
And remember, tracking your order is easy with our order tracking system. Enjoy the best of WizeBand's top-rated offerings without any hassle!