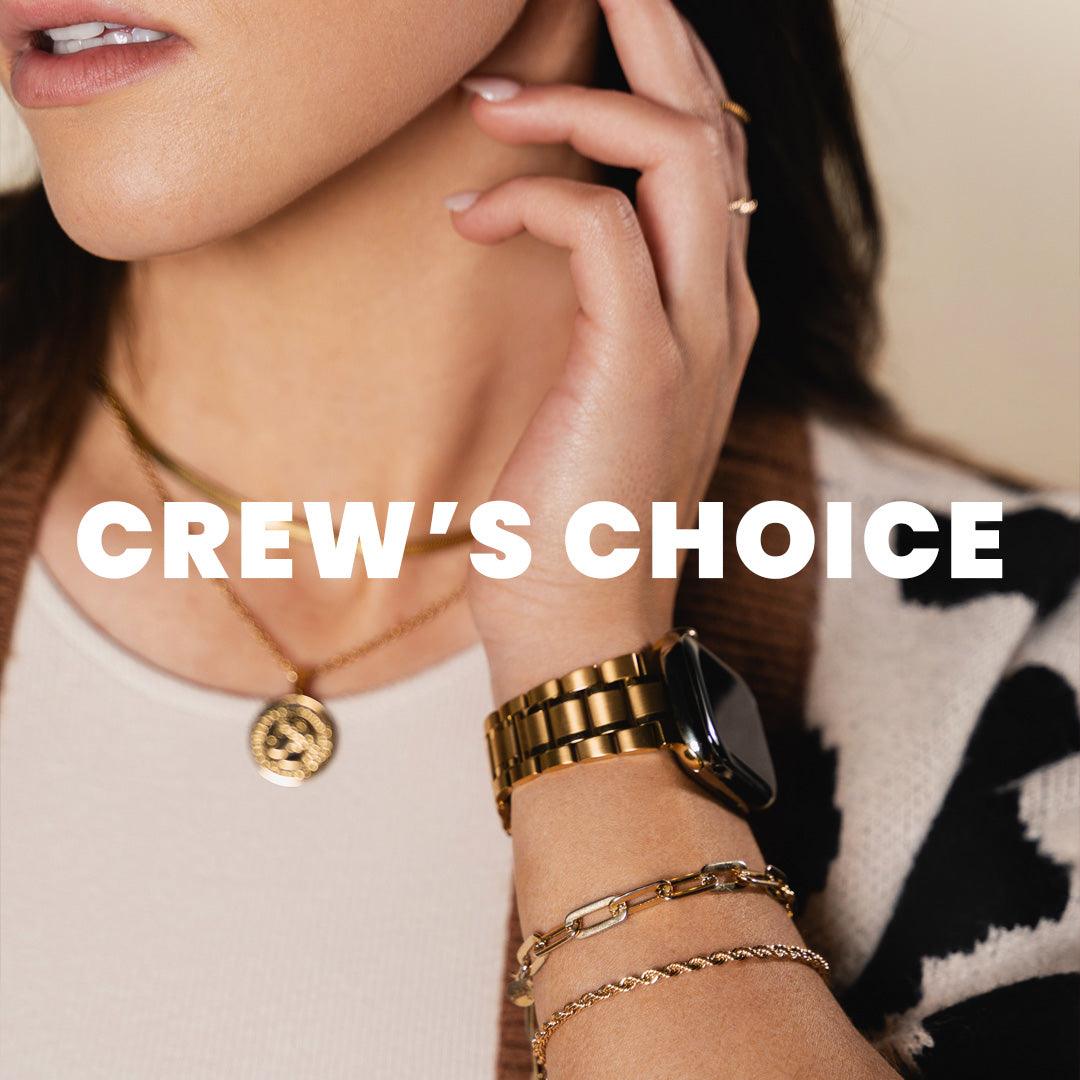 17 products
Crew's Choice - Handpicked Apple Watch Bands | WizeBand
Welcome to the Crew's Choice collection at WizeBand, where our team's favorites come to life. Each band in this collection is a testament to style, comfort, and personal preference. Handpicked by our dedicated crew, these bands embody what WizeBand stands for – a blend of fashion, functionality, and personal expression.
Explore the Favorites from Our Crew
Each band in this collection is more than just an accessory. It represents the diverse tastes and styles of our team. From the elegant Kyra Metal Strap to the versatile silicone bands, these are the pieces our team wears and loves. Not only do they showcase the latest trends, but they also stand the test of daily wear and versatility.
Furthermore, each band in the Crew's Choice collection is compatible with all Apple Watch models, ensuring you find the perfect match for your device. Curious to see which band suits you best? Additionally, try our Product Finder Quiz and discover your ideal style.
Join Our Community and Share Your Style
Become part of the WizeBand family by sharing your favorite band from this collection on social media. Likewise, follow us on Instagram, Facebook, YouTube, Pinterest, and TikTok for the latest trends, tips, and community insights.
Don't forget to explore our full range of Apple Watch Bands to find more styles that resonate with your unique taste. Consequently, the Crew's Choice collection is just the beginning of your journey with WizeBand, where style meets functionality in every piece.