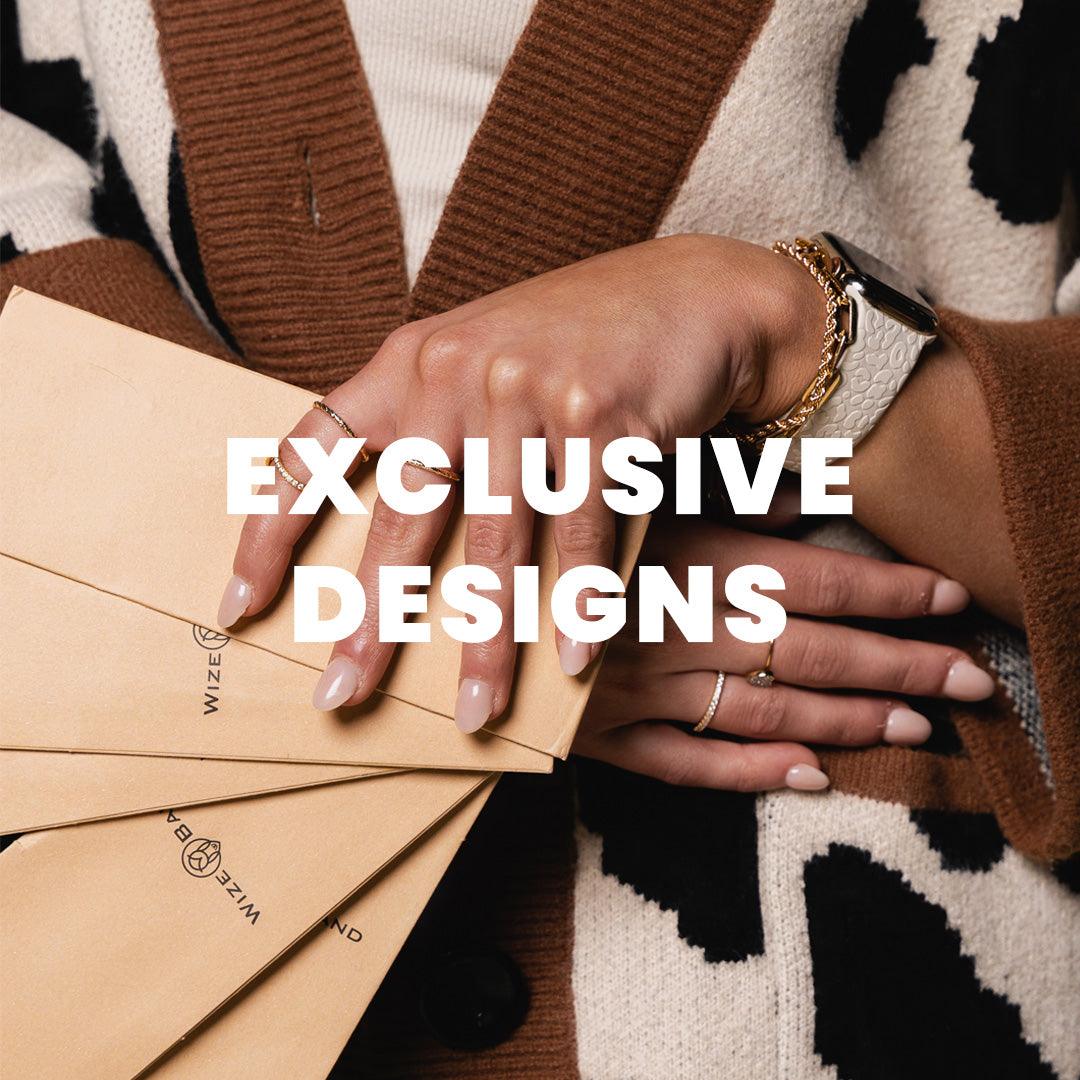 Exclusive Apple Watch Straps
20 products
Exclusive Apple Watch Straps: Uniquely WizeBand
Step into the realm of WizeBand's Exclusive Apple Watch Straps, a collection that epitomizes the essence of uniqueness and sophistication. Each piece in this collection stands as a testament to our commitment to innovation and elegance.
Why Choose Our Exclusive Collection?
Moreover, our Exclusive Collection offers an array of designs that blend artistic creativity with practical elegance. These straps not only complement your Apple Watch but also accentuate your personal style, making each day's outfit distinct and eye-catching.
Embrace Exclusivity and Creativity
Furthermore, as a WizeBand customer, you join a select group who value exclusivity and craftsmanship. These straps aren't just accessories; they are statements of style, imbued with the spirit of exclusivity. Our designs ensure you stand out in any crowd, confidently showcasing your unique taste.
Quality Meets Innovation
Additionally, our commitment to quality is unwavering. We meticulously craft each strap with premium materials, ensuring they are not only beautiful but also durable and comfortable for everyday wear. Consequently, these straps embody a perfect blend of form and function.
For any questions or to discover more about our range, feel free to contact us. Also, explore our full range of Apple Watch bands for even more variety.
Remember, with our efficient delivery policy, you can quickly start enjoying your exclusive strap. Track your order easily with our order tracking system. Experience the best of WizeBand's exclusive offerings today!
Join us on Instagram, Facebook, YouTube, Pinterest, and TikTok to stay updated with the latest trends and exclusive designs!