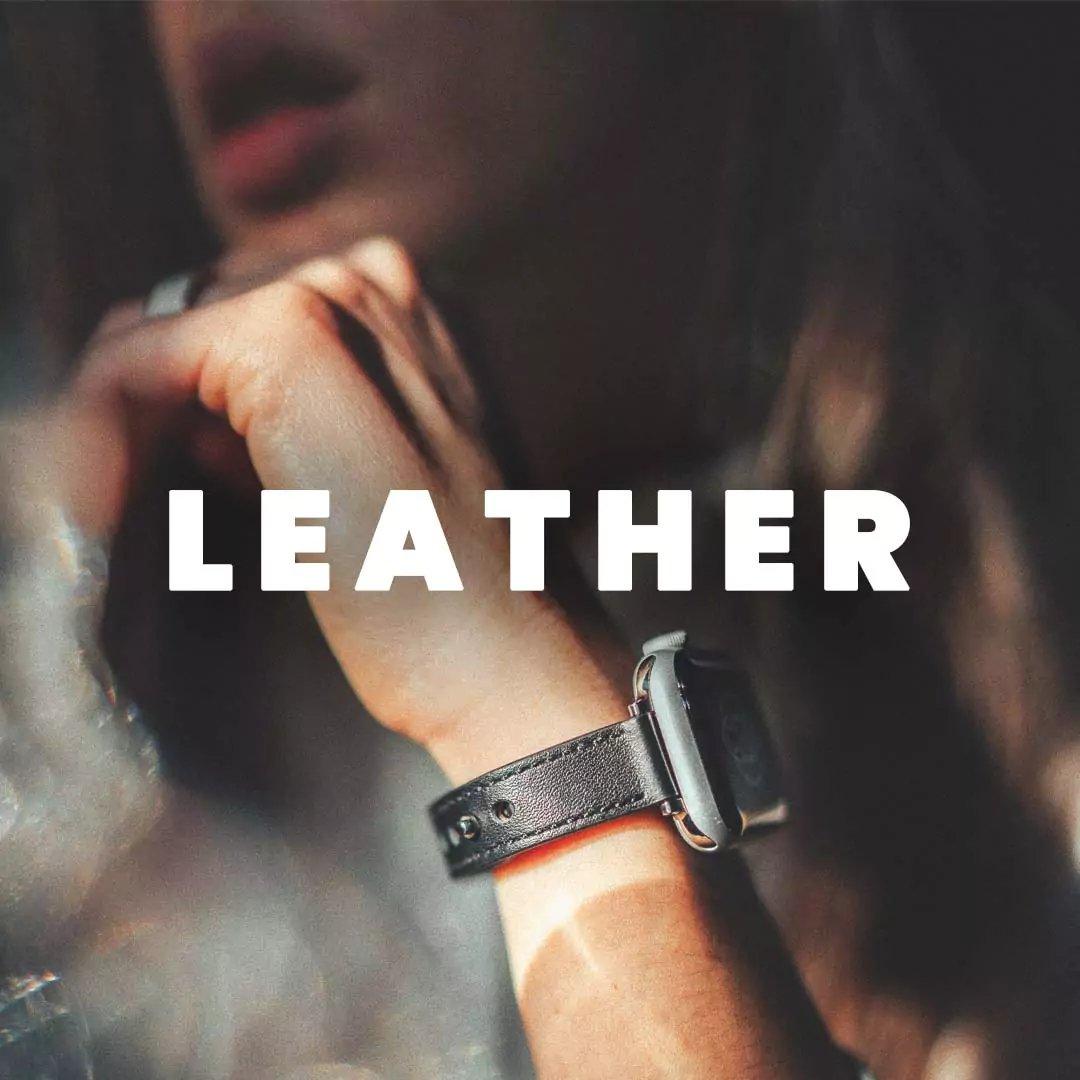 Apple Watch Leather Band Collection
28 products
Discover Elegance: Apple Watch Leather Band Collection
Dive into the world of elegance with our Apple Watch Leather Band collection. Each piece, a blend of sophistication and practicality, transforms your Apple Watch into a statement of timeless fashion. Furthermore, these leather bands, crafted for the style-savvy, offer more than just aesthetics; they bring an air of classic elegance to your wrist.
Unmatched Craftsmanship and Style
Our collection, featured at WizeBand, includes a diverse range of colors and designs. Each band, made from high-quality leather, provides not only durability but also unmatched comfort, making them suitable for any setting, be it formal or casual.
Why Opt for a WizeBand Leather Band?
Choosing our Apple Watch leather bands means embracing both luxury and exclusivity. Each band, meticulously designed, ensures a perfect fit, enhancing your daily wear with its comfort and style. Significantly, these bands represent more than accessories; they symbolize a lifestyle of elegance.
Need help making a choice? Feel free to contact us. Our team is always ready to assist in selecting the ideal band for your Apple Watch. Also, stay in the loop with our newest releases by following us on Instagram, Facebook, YouTube, Pinterest, and TikTok.
Enjoy effortless shopping with our straightforward delivery policy. Effortlessly track your order through our order tracking system and revel in the luxury of WizeBand's leather collection!