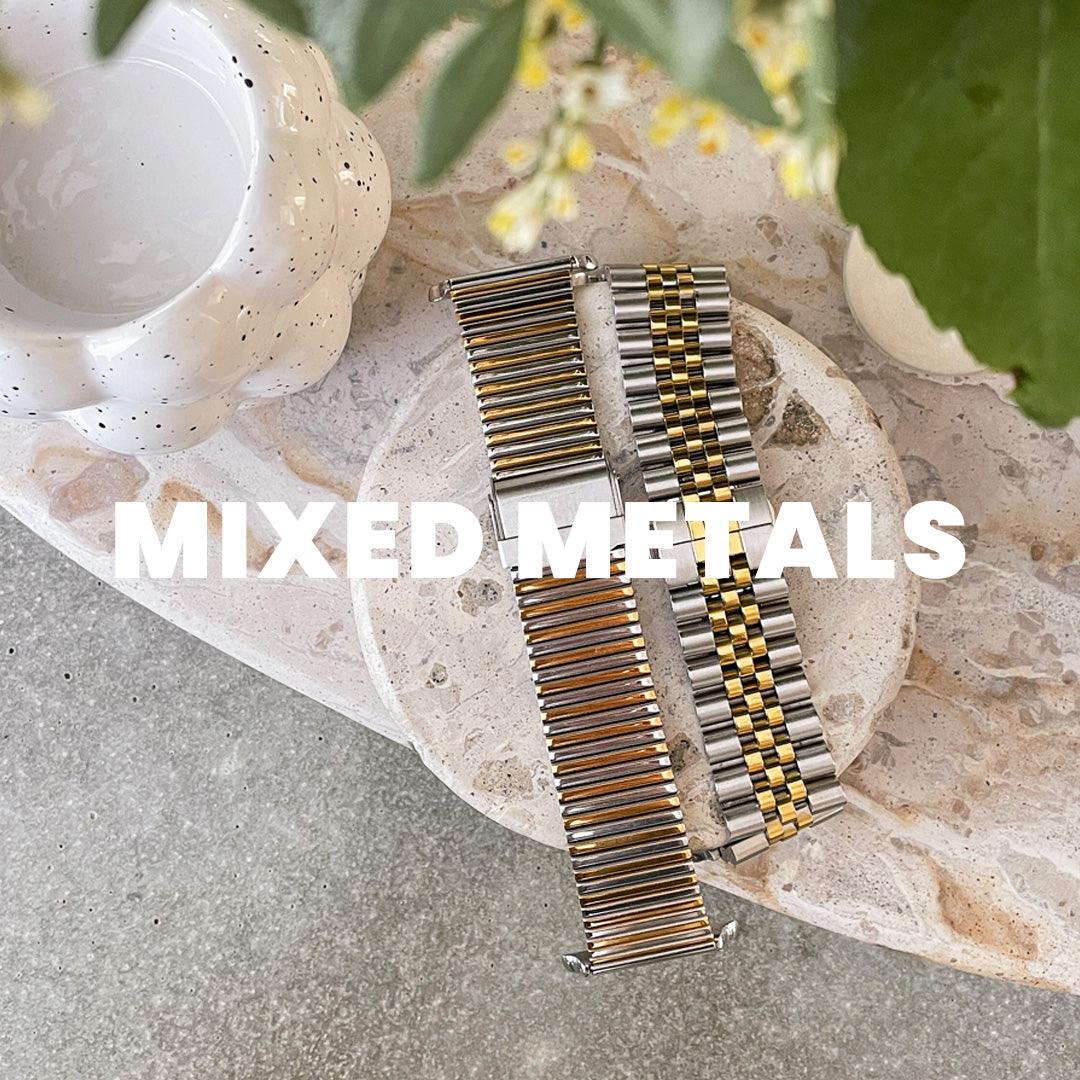 Mixed Metal Apple Watch Bands
6 products
Discover the Elegance of Mixed Metal Apple Watch Bands at WizeBand
Welcome to WizeBand's Mixed Metal Apple Watch Band Collection! Here, we combine the best of both worlds, fusing various metals to create unique and captivating designs. Each band in this collection is a symbol of sophistication, designed not only to enhance your style but also to offer unmatched durability.
The Perfect Blend of Style and Durability
Our mixed metal bands are crafted with precision, ensuring that they not only look good but last long too. You'll find designs that perfectly match your lifestyle and fashion sense. Moreover, our bands cater to all occasions, seamlessly transitioning from a day at the office to an elegant evening out.
Why Choose WizeBand's Mixed Metals?
Choosing a WizeBand mixed metal band means opting for quality, style, and comfort. These bands are not just accessories; they're statements of your unique taste. We understand the importance of having a band that stands out and withstands the test of time.
If you have any questions or need assistance, feel free to contact us. Our team is always ready to help you pick the perfect band for your Apple Watch. And don't forget to check out our entire range of Apple Watch Bands.
Enjoy hassle-free shopping with our straightforward delivery policy. Track your order effortlessly through our order tracking system and experience the best of WizeBand's mixed metal offerings!
Follow us on Instagram, Facebook, YouTube, Pinterest, and TikTok to stay updated on the latest trends and offers!