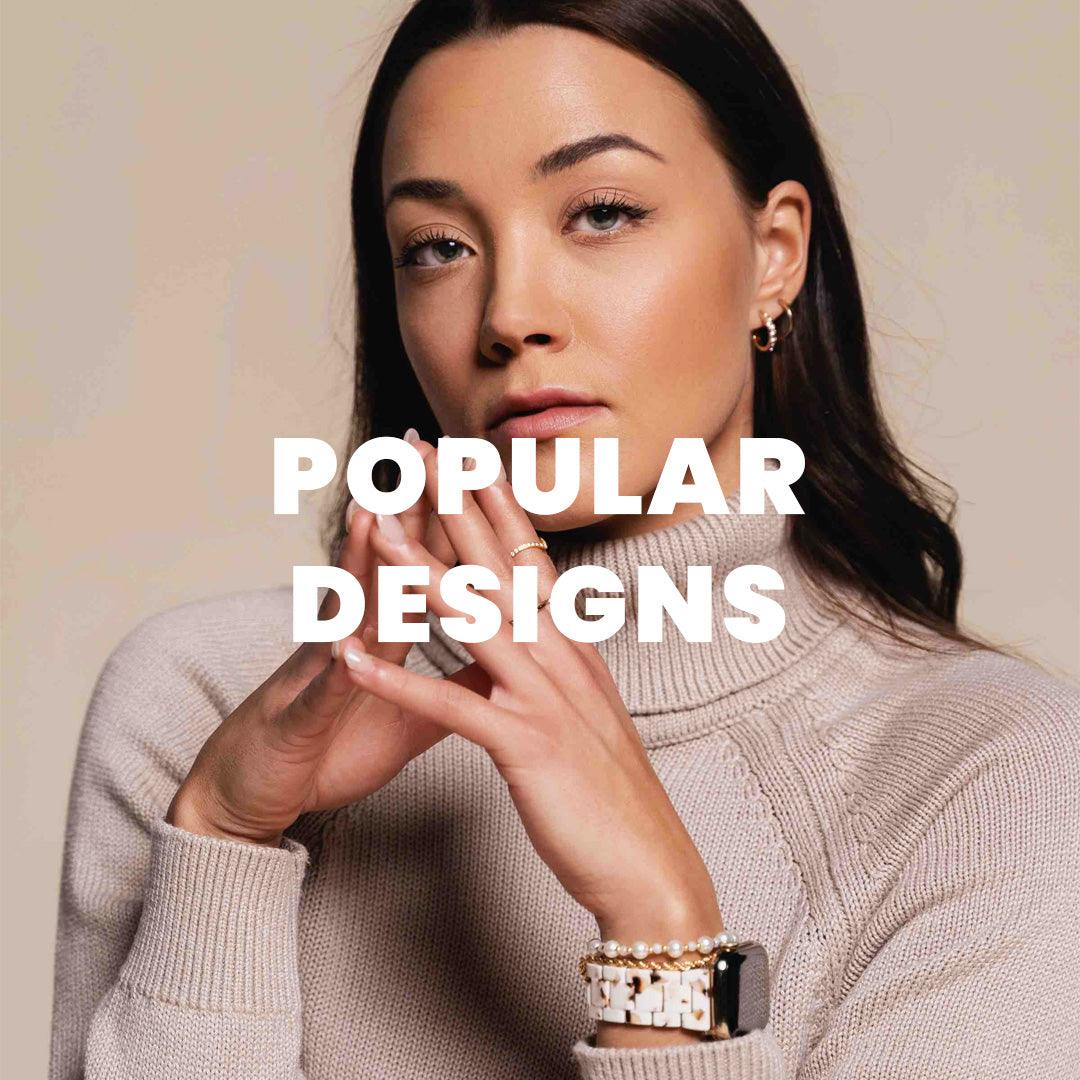 Popular Apple Watch Bands
12 products
Designer Apple Watch Bands: Discover WizeBand's Popular Designs
Welcome to our exclusive collection of popular apple watch bands. Here at WizeBand, we're proud to present a range that perfectly marries style with function. Every band in this collection, a crowd favorite, not only complements your Apple Watch but transforms it into a true fashion statement.
A Fusion of Aesthetics and Comfort
So, what makes these popular apple watch bands stand out? Firstly, each band features a unique blend of aesthetic appeal and wearing comfort. Secondly, whether you prefer the timeless elegance of leather or the sleek appeal of metal, our collection caters to all tastes. Thirdly, you'll discover bands that are perfect for every occasion, from formal events to casual outings.
Step Into a World of Exclusive Fashion
Moreover, these popular apple watch bands are more than mere accessories; they're a reflection of your personal style. Importantly, each piece in this collection is designed to make a statement. Additionally, with a variety of styles to choose from, you'll find the perfect match to express your individuality and elevate your daily ensemble.
Also, if you need help or have any questions about our collection, please contact us. Our team is eager to assist you in finding your ideal Apple Watch band. Furthermore, stay in the loop with our latest styles and updates by following us on Instagram, Facebook, YouTube, Pinterest, and TikTok.
Finally, explore our extensive Apple Watch bands collection and enjoy a hassle-free shopping experience with our straightforward delivery policy. Additionally, track your orders effortlessly with our order tracking system, ensuring you're always in the know about your purchase.