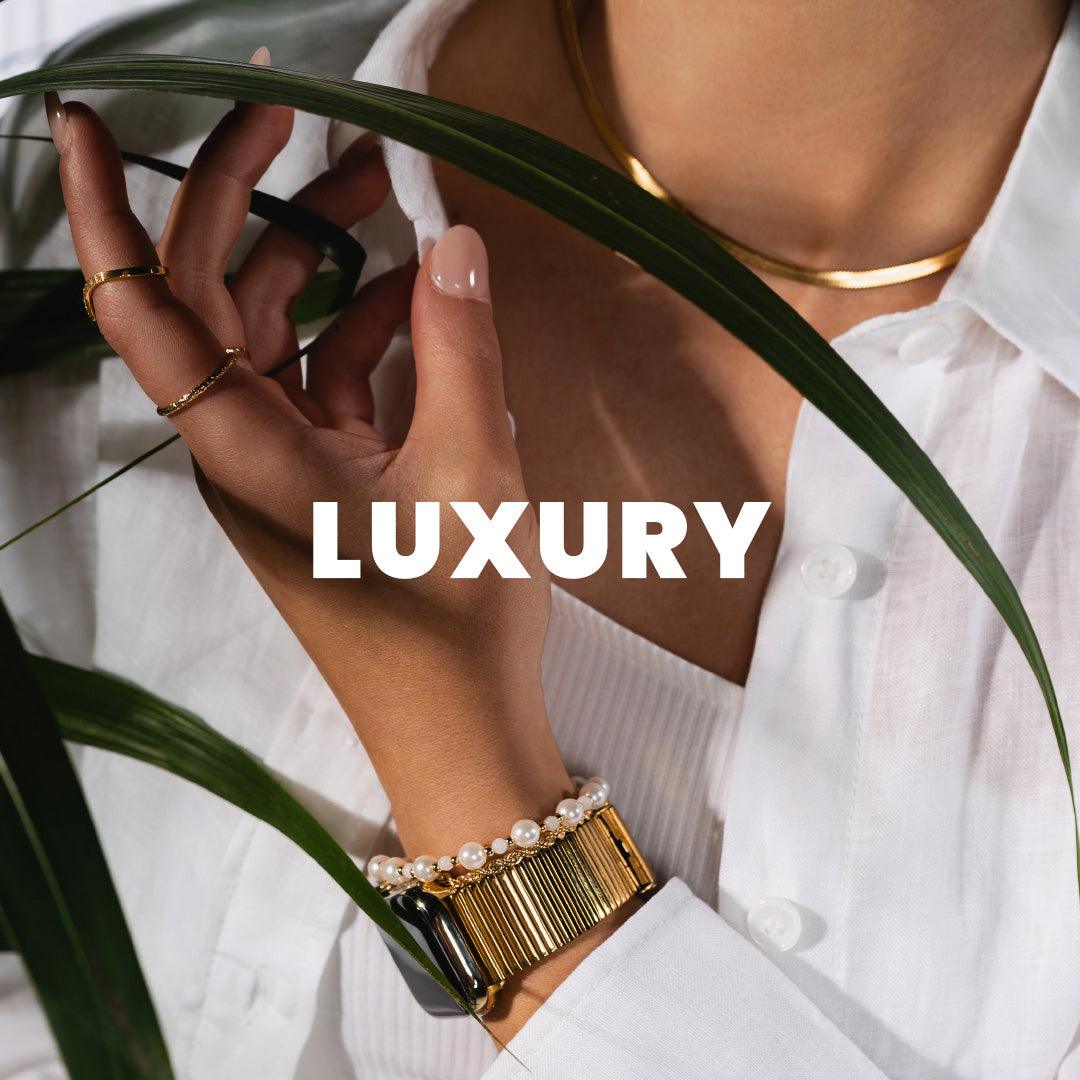 10 products
Discover Elegance with WizeBand's Luxury Apple Watch Bands Collection
Step into the world of sophistication with WizeBand's Luxury Apple Watch Bands Collection. Here, every band tells a story of elegance and excellence, offering an unparalleled accessory experience. Moreover, these bands are not only a style statement but also a testament to fine craftsmanship.
Unmatched Elegance in Every Detail
Our luxury apple watch bands are more than accessories; they are a lifestyle choice. Furthermore, each band is crafted from the finest materials, offering both luxury and durability. These exquisite pieces transform your Apple Watch into an icon of style and sophistication.
Unique Designs for the Discerning Individual
Each design in this collection is unique, catering to those who value exclusivity. Additionally, we provide bands that are not just functional but also fashion-forward, meeting the needs of those who seek to stand out.
Commitment to Premium Quality
At the core of our Luxury Collection is our commitment to quality. We ensure that each band is comfortable, durable, and a delight to wear. As a result, our stringent quality standards guarantee a product that matches your high expectations.
For assistance or inquiries, don't hesitate to contact us. Our team is always ready to help you choose the perfect luxury band for your Apple Watch. Also, keep up with our latest luxury band releases by following us on Instagram, Facebook, YouTube, Pinterest, and TikTok.
Experience hassle-free shopping with our efficient delivery policy. Easily track your order with our order tracking system, and immerse yourself in the world of luxury that WizeBand offers!