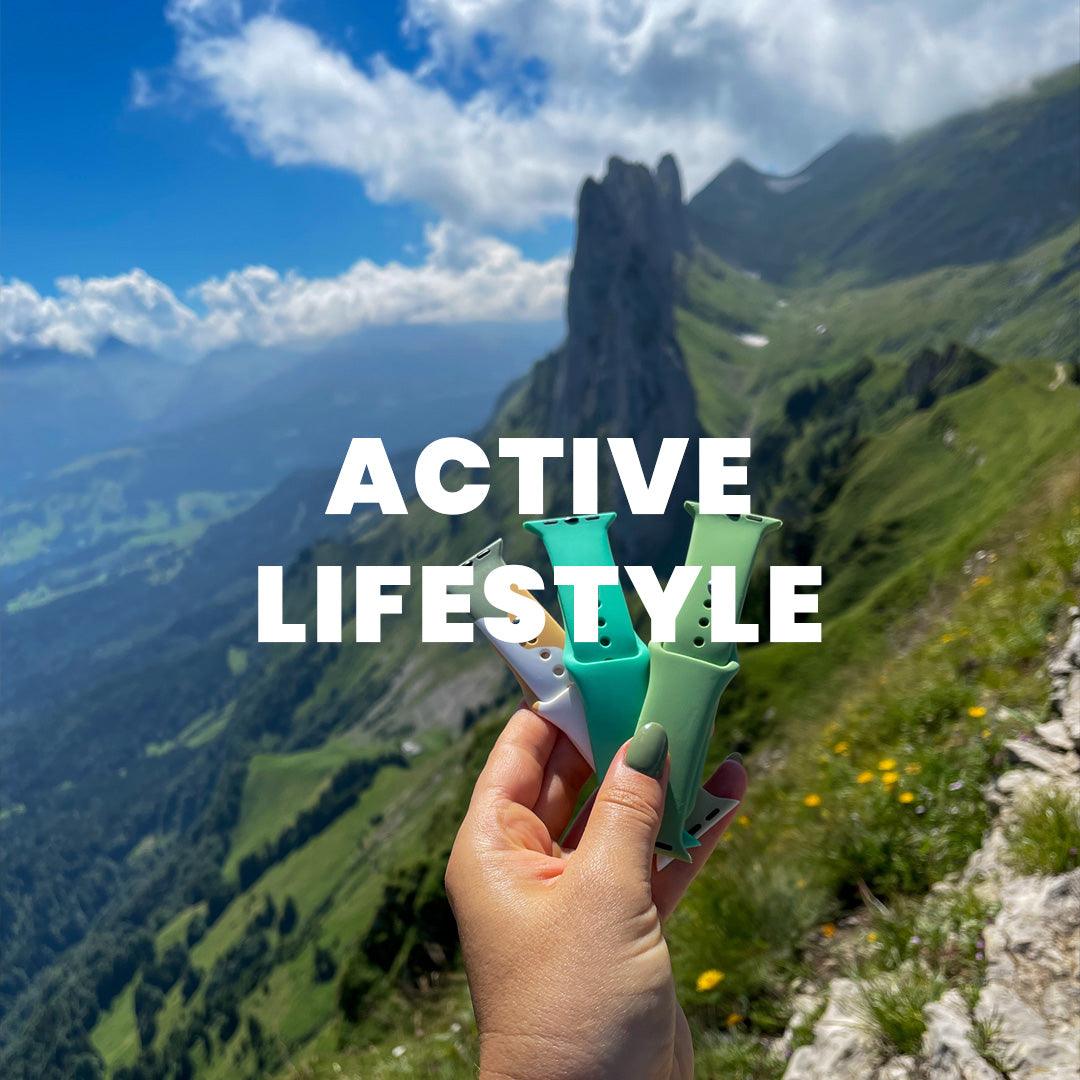 Apple Watch Sport Bands: Elevate Your Fitness with Apple Watch Sport Bands
13 products
Active Lifestyle: Elevate Your Fitness
Dive into the dynamic world of our Apple Watch Sport Band options, a perfect fit for your active lifestyle. These bands are not just accessories; they're essential companions for your fitness journey. Crafted with both style and durability in mind, they're ideal for those who lead an active, on-the-go life.
Embrace Durability with Style
The silicone apple watch sport band is tough, resilient, and ready to take on any challenge. They're built to last through sweat, water, and strenuous workouts. Furthermore, they come in a diverse range of colors, adding a stylish flair to your exercise attire. Explore our comprehensive collection of Apple Watch Bands for more choices.
Your Workout Companion
Seamlessly fitting into your active regime, the apple watch sport band is perfect for the gym, running, yoga, or any physical activity. Lightweight and flexible, they ensure no interruption to your fitness goals. Plus, their easy-to-clean feature keeps them primed for your next adventure.
Why Our Active Lifestyle Bands Stand Out
It's not just about functionality; it's about making a bold statement. With a perfect blend of comfort and style, these bands elevate your workout sessions. They are thoughtfully designed to cater to all your active needs, ensuring you look great even during the toughest workouts. Need help? Our team is readily available to assist at contact us.
Stay on top of the latest trends by following us on Instagram, Facebook, YouTube, Pinterest, and TikTok.
Experience smooth and quick delivery with our effective delivery policy. Effortlessly track your order with our order tracking system. Embrace the blend of fashion and function with WizeBand's Apple Watch Sport Band , your ultimate fitness accessory!