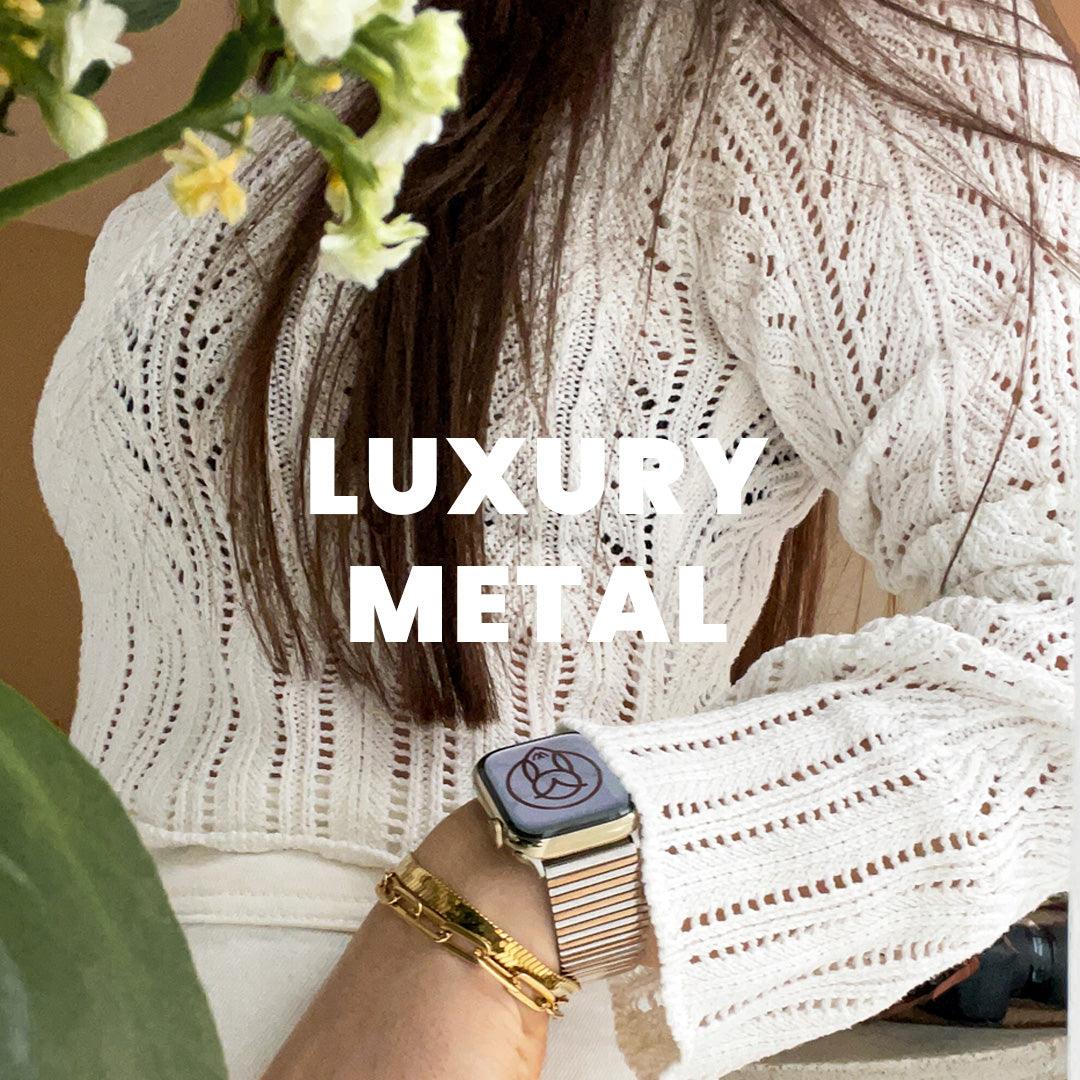 Luxury Metal Apple Watch Bands
12 products
Luxury Metal Apple Watch Bands: A Touch of Sophistication
Step into the realm of elegance with our Luxury Metal Apple Watch Bands, where sophistication meets innovation. Our collection is not just a showcase of luxury; it's a testament to the fusion of exceptional craftsmanship and timeless design.
Unveiling Opulence in Every Detail
Each band in our Luxury Metal collection boasts high-quality materials and meticulous attention to detail. As you explore the collection, you'll discover the allure of these bands, carefully crafted to elevate your style quotient.
Comfort Meets Luxury
Furthermore, we believe luxury should never compromise comfort. Consequently, every band in this collection is designed for a snug fit, ensuring all-day comfort without sacrificing style. For more insights into our commitment to comfort, visit our Delivery Policy.
Discover Your Style
Moreover, our Luxury Metal Apple Watch Bands come in various styles and finishes. Whether you're attending a formal event or a casual gathering, these bands seamlessly adapt to any occasion, enhancing your Apple Watch's aesthetic appeal.
For any inquiries or assistance, feel free to contact us. Our team is always eager to help you choose the perfect band that resonates with your style. Also, stay connected with us on Instagram, Facebook, YouTube, Pinterest, and TikTok for the latest updates and offers.
Remember, with our efficient order tracking system, you can easily monitor your order's status and enjoy a hassle-free shopping experience.